Rose Vouchers for fruit and veg allows eligible families to purchase fruit and veg at their local market and greengrocers.  Food Matters designed and delivered a feasibility study and pilot schemes that tested the impact of free vouchers for people on a low income to purchase fruit and vegetables.
Everyone should have access to healthy and affordable food, yet 8.4 million people in the UK live in food poverty. This means they don't have access to or can't afford food for a healthy diet.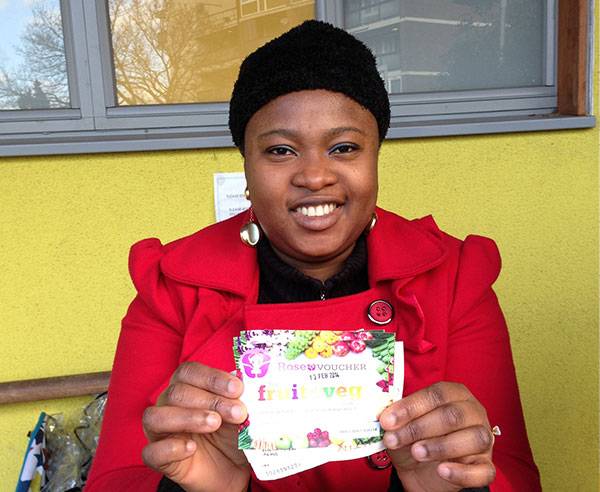 "The best decision I ever took for Alexandra Rose Charity was to ask Food Matters to do a feasibility study for our Rose Vouchers project. The best part was their insistence on asking the potential beneficiaries what would work best for them. Result – a project which really works."
Mike Morris, Chair, Alexandra Rose Charity
Find out more
Download the evaluation reports below.